Influence of Land Size on Household Food Security in the Tea Zones of Kirinyaga County
Wanjiku, K.J, Ng'endo, M.C Muthoni, K.S.
Keywords:
Household, Food security, Land size.
Abstract
Food is recognized as a basic human right and inadequate food consumption has serious implications for general body health and well-being, growth, development and cognitive ability. Thus, food insecurity which in this case refers to a condition where a population does not have access to sufficient, safe and nutritious food over a given period to meet dietary needs and preferences is a threat to overall human well-being, as well as efforts geared toward poverty reduction and economic growth. A guarantee of household food security requires adequate home production of food and/or adequate economic and physical access to food. Smallholder farmers in the tea zones of Kirinyaga County have converted most of their land to tea production, while food crop production has been on the decline. Nevertheless, the extent to which this trend has affected food security is not clear.   This study examined the influence of land size on household food security in the tea zones of Kirinyaga County. Descriptive cross-sectional design was applied and primary data collected through administration of questionnaires. Data was analyzed using descriptive statistics and Chi square test of association. There was a significant association between household land size and food security. There is need for deliberate efforts to safeguard household food security.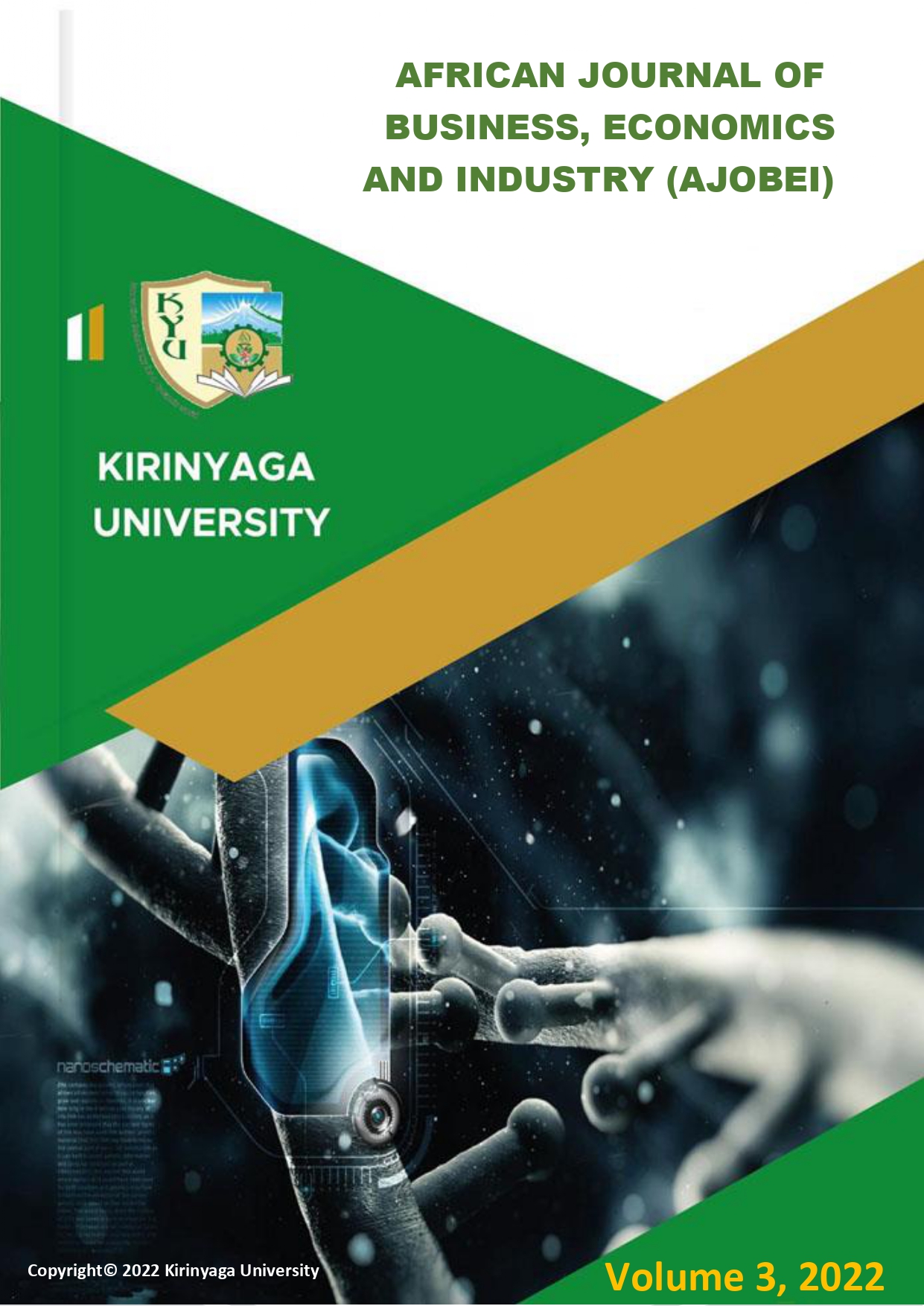 How to Cite
Muthoni, K.S., W. K. N. M. (2022). Influence of Land Size on Household Food Security in the Tea Zones of Kirinyaga County. AFRICAN JOURNAL OF BUSINESS, ECONOMICS AND INDUSTRY (AJOBEI), 3(1), 15-28. Retrieved from http://journal.kyu.ac.ke/index.php/library/article/view/115