Effects of Value Chain Design on Performance of Improved Indigenous/Kienyenji Chicken in Kirinyaga County
Keywords:
Value Chain, Design, Improved Indigenous, Performance, Inbound and Outbound Logistics
Abstract
Access to inputs would potentially aid in achieving desired output for improved chicken farmers. This study investigated the effect of value chain design on performance of improved indigenous (kienyeji) chicken in Kirinyaga County. Descriptive research design was applied and primary data gathered among 103 respondents. Data was analyzed using descriptive and inferential statistics. Production of improved kienyeji chicken in Kirinyaga County was positively affected by inbound logistics, operating, outbound and support activities. Provision of requisite inputs that would optimize performance of improved indigenous chicken in Kirinyaga County.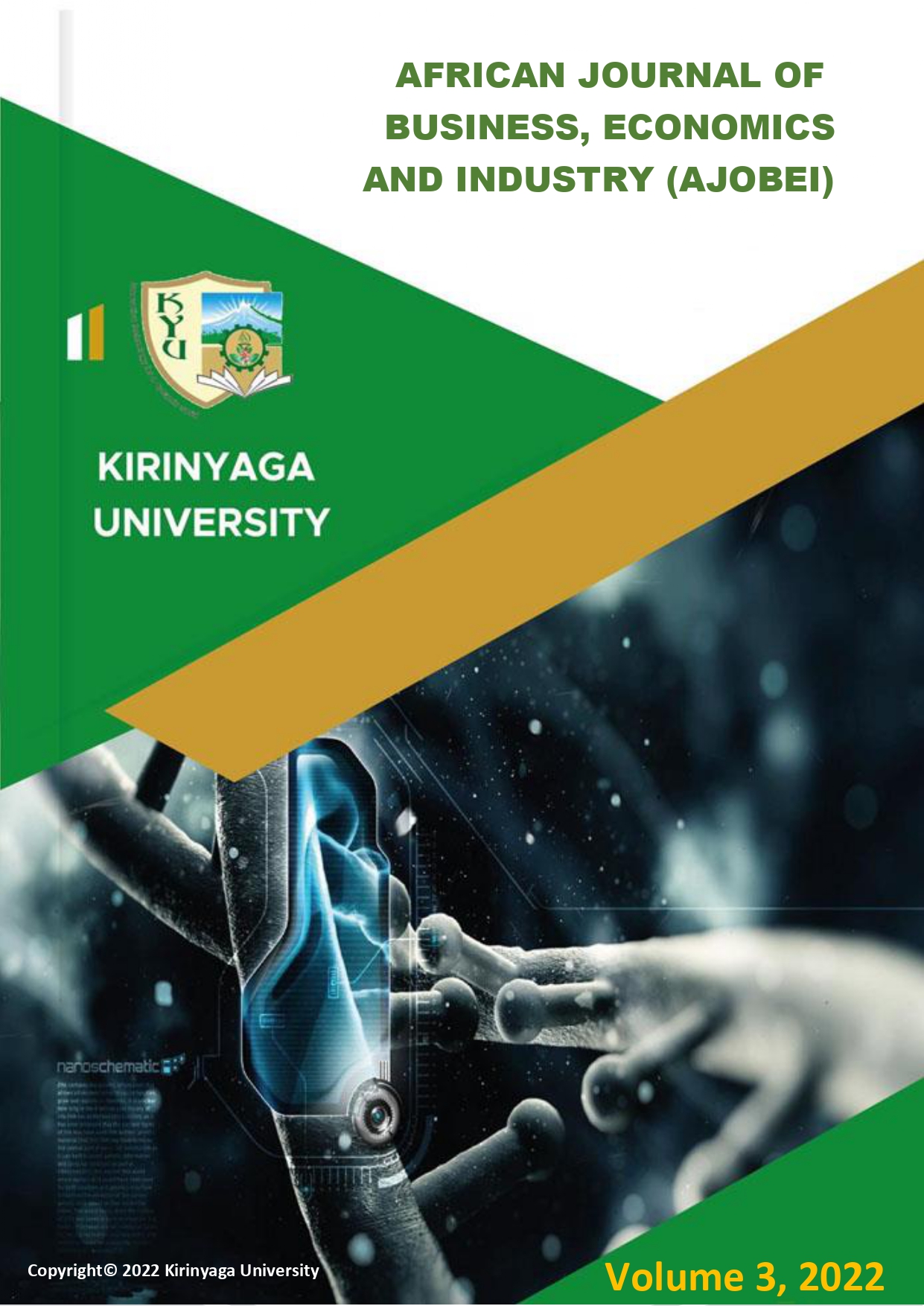 How to Cite
Githira, C, M. R. (2022). Effects of Value Chain Design on Performance of Improved Indigenous/Kienyenji Chicken in Kirinyaga County. AFRICAN JOURNAL OF BUSINESS, ECONOMICS AND INDUSTRY (AJOBEI), 3(1), 29-40. Retrieved from http://journal.kyu.ac.ke/index.php/library/article/view/116