COVID – 19: Educational Setbacks, Lessons Learned and the Way Forward in Kenya
Keywords:
COVID-19; Educational Setbacks; Remote Learning; Teachers' Roles; Lessons Learned; Parental Involvement; Way Forward for Schools.
Abstract
The COVID – 19 pandemic and its effects on education is a new phenomenon to all on a global level. In Kenya, the situation in schools was not only challenging but also exposed many challenges facing learners, teachers and parents alike. This paper employed a literature review methodology with study objectives exploring a myriad of educational setbacks and challenges experienced by schools as a result of COVID – 19. It highlights some educational needs exposed by COVID – 19 including: economic and social challenges to learners and parents, schools being forced to put up remote or online learning infrastructures, hence showing the huge discrepancies between public and private schools. Children reading skills dropped by 68%, while the changed school calendar and disrupted term dates and school closures had a negative effect on girls. In addition, the changing roles of the teacher and the need to increase parental involvement in education of their children are explored including the lessons that, "one size fits all" type of education does not apply in schools any more. Lastly, the paper took a closer look at the way forward in form of what the government has done to calm things down in schools during COVID - 19. That many schools have worked hard to make technology available for their teachers and learners enforces the need to recognize that online learning is here to stay and that anything being done to support remote learning is a step to the right direction.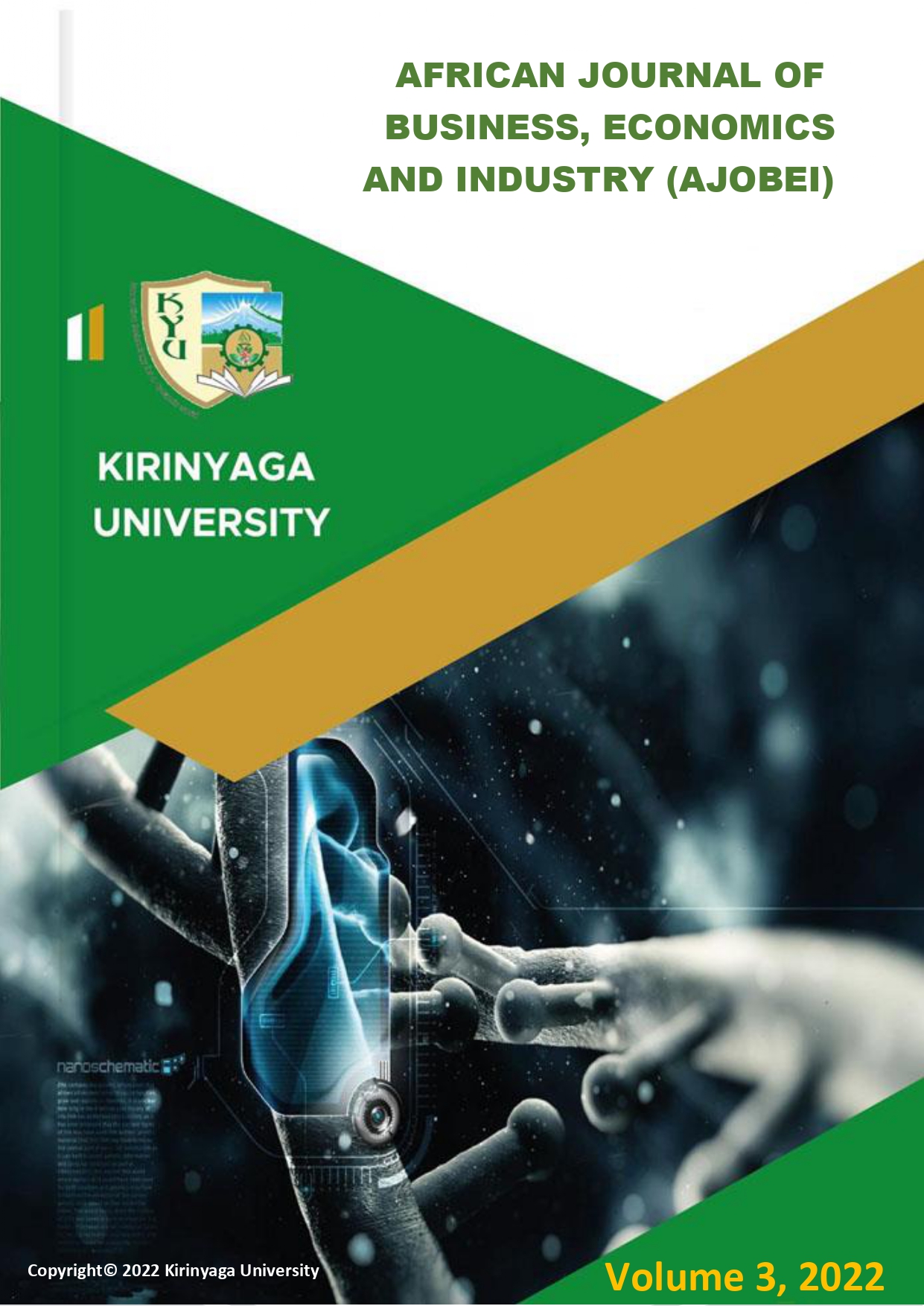 How to Cite
Elizabeth Ngumbi. (2022). COVID – 19: Educational Setbacks, Lessons Learned and the Way Forward in Kenya . AFRICAN JOURNAL OF BUSINESS, ECONOMICS AND INDUSTRY (AJOBEI), 3(1), 58-68. Retrieved from http://journal.kyu.ac.ke/index.php/library/article/view/120