Use of ICT in the Classroom: The Teacher and Learner
Keywords:
Information Communication Technology (ICT), Classroom, Teaching, Learning.
Abstract
The use of ICT in classroom teaching and learning is critical for success of any education system. However, without proper implementation strategies and foundation in place for the use and application of ICT, the education agenda for any county or organization is bound to fail. This study sought to examine the current status of ICT in classroom teaching and learning, ICT integration in the classroom, educational Policy and Planning, teacher and learner attitudes, availability of hardware and learning e- resources, administrative support and internet connectivity with a view to making recommendation for improvement. Existing literature was reviewed and personal experiences used as educators and observations documented to guide in developing the research.  Results showed that ICT covers a whole range of applications, techniques and systems and is key in effective facilitation of classroom teaching and learning, information dissemination and sharing and thus impacting the learner's life skills. It was further established that ICT plays an integral part in teaching-learning interactions through use of interactive digital whiteboards, smartphones and "flipped classroom" model that enables students to practically view live lessons. Training is  recommended for teachers especially in the creative use and application of ICT tools in teaching, especially using the learner participatory approach.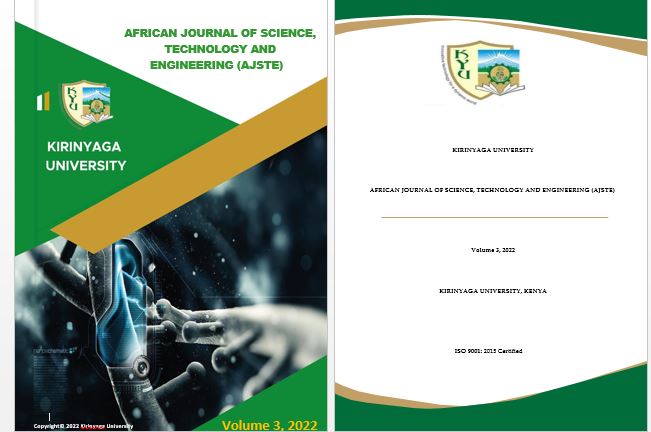 How to Cite
Wasike, J, N. E. (2022). Use of ICT in the Classroom: The Teacher and Learner. AFRICAN JOURNAL OF SCIENCE, TECHNOLOGY AND ENGINEERING (AJSTE) , 3(1), 34-48. Retrieved from http://journal.kyu.ac.ke/index.php/library1/article/view/109